Damages South Australia
A frequently updated E-publication.
Coverage of South Australian assessment of damages cases from the early 1990's
Assessment of SA damages law
Comparative Verdicts
Quickly identify principles and precedents
South Australian Personal Injury Law
This E-product will save the user valuable time in searching for comparative verdicts and the wide-ranging principles concerning assessment of damages law, especially South Australian assessment of damages law/comparative verdicts.
As with all of our products, we aim to be very practical and comprehensive so the user does not need to waste time searching elsewhere for relevant precedents. What sets this publication apart is its coverage of South Australian assessment of damages cases going back to the early 1990s. It also contains highly organised and up-to-date coverage of the vast range of issues pertaining to assessment of damages law.
Further, it has the added unique feature of dealing with assessment of damages law for injury to reputation, or defamation
Subscribers to this publication will also receive a free subscription to Kidd's Damages Australia as most of the up-to-date SA material will now be included there.
Aim of publication
This is not an academic treatise on assessment of damages law. Luntz on Damages is unequaled in that regard. It is a user-friendly tool for legal practitioners to quickly identify the precedents and principles that will be relevant to the point at hand. It also aims to provide cogent case annotations to statutes related to South Australian assessment of damages law.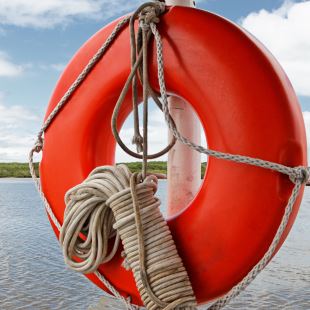 Scope & National coverage
Decisions of the South Australian District and Supreme Courts from 1990 pertaining to South Australian assessment of damages law are included. Assessment of damages cases involving medical negligence, dust-diseases and defamation receive significant attention. Hence, not only will general personal injury lawyers find this publication immensely valuable, so too will specialists. Most of the South Australian personal injury law firms recognise this and already subscribe.
Many case summaries of assessments of damages from interstate are included. The coverage of the service in terms of the myriad of discreet common law assessment issues is particularly wide due to the inclusion of much interstate case law.
If you email us for a product preview you will see why this publication needs to be in every law library, especially the libraries of every South Australian personal injury lawyer involved in the areas of:
Personal injury
Motor accident
Medical negligence
Dust-disease
Defamation law
Advantages of E-version
Having access to the full decisions and legislation at the press of a button saves valuable time, not to mention time spent filing pages for a print version. The user will find the search system of the e-version the easiest and most efficient they've ever used. Mastering it takes less than five minutes training and such training can be done over the phone.
Updates and Pricing
The E-product, including Kidd's Damages Australia, is updated quarterly for $650 p.a. Weekly e-updates are included. The service can also be purchased as a one-off. Email kiddlrs@slingshot.co.nz for pricing of one-off purchases.
Email kiddlrs@slingshot.co.nz *Please don't use the Contact Us To Order link!
E-access will be granted immediately and an invoice sent with 28 days to pay.