Kidd's Damages Australia (Personal Injury & Defamation)
Australian Principles & Precedents For Assessing Damages                     For Personal Injury & Defamation
A frequently updated loose-leaf and electronic publication.
Identify relevant precedents and principles for assessing damages for P.I. & Defamation
Australian assessment of damages cases summarised and indexed
Cogent case annotations to legislation
Personal injury, dust-disease, medical negligence and more
*Free annotated Civil Liability Act NSW in Product Preview (ask for same for your jurisdiction)
Personal Injury Law Publication
This E-product will save the user valuable time in searching for comparative verdicts and the wide-ranging principles concerning assessment of damages law.
As with all of our products, we aim to be very practical and comprehensive so the user does not need to waste time searching elsewhere for relevant precedents. What sets this product apart from other personal injury law publications is its highly organised and up-to-date coverage of the vast range of issues pertaining to assessment of damages law combined with efficiency and affordability. Due to its extensive coverage of a wide range of injuries however arising, and its detailed annotation of Australian Civil Liability Acts, liability issues also receive significant attention.
It also has the added unique feature of dealing with assessment of damages law for injury to reputation, or defamation.
Aim of publication
This is not an academic treatise on assessment of damages law. Luntz on Damages is unequaled in that regard. What it is is a user-friendly tool for legal practitioners to quickly identify the precedents and principles that will be relevant to the point at hand. It also aims to provide cogent case annotations to statutes related to assessment of damages law Australia-wide.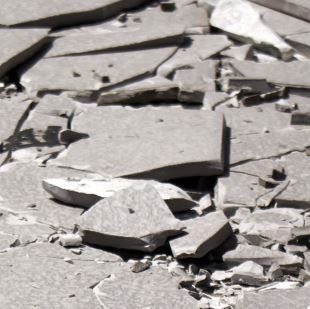 Scope & National coverage
Assessment of damages law cases involving medical negligence, dust-diseases and defamation receive significant attention. Hence, not only will general personal injury lawyers find this publication immensely valuable, so too will specialists.
Whilst it is common for personal injury law publications to be focused on one state, the reality is that law firms often deal with cases involving injuries across state borders. Although there are differences in legislation from state to state (and the varying legislation is annotated in recognition of this) interstate case law also often has precedential value when addressing a whole host of common law assessment issues. Hence the usefulness of this wider publication to legal practitioners nationally who deal with the common law aspects of assessment of damages law.
Advantages of E-version
Having access to the full decisions and legislation at the press of a button saves valuable time, not to mention time spent filing pages in a print version. The user will find the search system of the e-version the easiest and most efficient they've ever used. Mastering it takes less than five minutes training and such training can be done over the phone.
Updates and Pricing
The product is updated quarterly for $650 p.a. (e-version). Weekly e-updates are included. The service can also be purchased as a one–off. Contact kiddlrs@slingshot.co.nz for pricing of one-off purchases.
Contact the author directly by email at kiddlrs@slingshot.co.nz
E-access will be granted immediately and an invoice sent with 28 days to pay.