Commonwealth & South Australian Industrial & OHS Law
An electronic publication.
Comparative sentencing cases for OHS breaches
SA Industrial Law Cases from 1990 onward
Coverage of the Commonwealth Fair Work Act
South Australian Industrial & Occupational Health and Safety Law
For over twenty five years Kidd's South Australian industrial law product has greatly assisted South Australian lawyers and industrial advocates quickly find relevant precedents for giving accurate and timely advice, negotiating settlements, and for formulating submissions for the South Australian Industrial Court and Commission.
Since 2009 and the advent of the Commonwealth Fair Work Act, this South Australian law publication has had to expand into the federal area. All that is stated elsewhere on this web-site in relation to Kidd's Fair Work & Annotated Act is true of this product, since Kidd's Fair Work & Annotated Act grew out of it and is a sub-set of it.
Uniquely South Australian
The South Australian Industrial & Occupational Health & Safety legislation annotated in this publication includes the Fair Work Act 1994, Industrial & Employee (General) Regulations 1994, Industrial Proceedings Rules, Long Service leave Act & Regulations, and the Occupational Health & Safety Act and Regulations. The Work Health & Safety Act & Regulations are also annotated.
South Australian industrial law cases from 1990 onward are comprehensively indexed as well as leading cases going back even further. The coverage of issues is exceptionally broad such that the user is likely to find useful precedent on issues not so easy to find authority on.
The South Australian occupational health & safety law division provides the state's premier source for easily finding comparative sentencing cases for OHS breaches.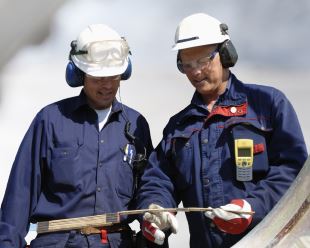 Coverage of substantive and procedural issues
The following list of headings from the publication shows that both substantive and procedural issues are noted and appropriately indexed and that attention to detail is a concern of the author:
Abuse of process, Associated entities, Bias, Classification, Costs (31 sub-headings), Dismissal (over 100 sub-headings), Dual employment, Equity & good conscience, Extension of time, Football contracts, Hairdressers … Award, Labour hire companies, Probationary period, Stay order…
If you contact us for an up-to-date product preview at kiddlrs@slingshot.co.nz you will see why this publication needs to be in the libraries Australia-wide of every:
Industrial, employment & OHS barrister and solicitor
Trade union
Human resource manager
Employer and employee association
Advantages of E-version
Having access to the full decisions and legislation at the press of a button saves valuable time, not to mention time spent doing filing for a print version. The user will find the search system of the e-version the easiest and most efficient they've ever used. Mastering it takes less than five minutes training and such training can be done over the phone.
Updates and Pricing
The product is updated quarterly for $815 p.a. (e-version only). Weekly e-updates are included. The service can also be purchased as a one-off. Email kiddlrs@slingshot.co.nz for price of one-off version and to order.
Contact the author directly at kiddlrs@slingshot.co.nz to order
E-access will be granted immediately and an invoice sent with 28 days to pay.