Kidd's Traffic Law (Civil & Criminal)
A frequently updated electronic publication that includes:
Australian motor and traffic law precedents and principles
Helpful case summaries on liability and apportionment issues
Annotated Road Rules and traffic and civil liability legislation
Comparative sentencing verdicts
and more
Motor and Traffic Law
This product will save the user valuable time in searching for motor and traffic law precedents and principles. Its key benefits include its vast scope/coverage combined with ease of use and amazing affordability. As with all of our products, we aim to be very practical and comprehensive so the user does not need to waste time searching elsewhere for relevant precedents.
---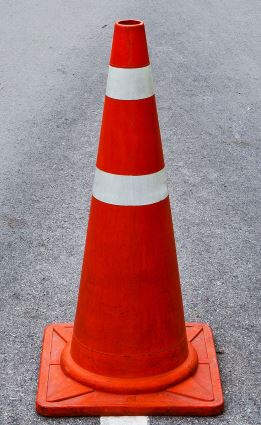 Liability & Apportionment
The publication provides comprehensive coverage of motor and traffic law cases Australia-wide with particular emphasis on the liability and apportionment aspects of motor vehicle law.
Precedents are usefully summarized and indexed under logical headings and sub-headings so that users can find relevant cases on a particular road accident scenario in seconds.
For example: if your case involves an accident at a bridge, you will find under the alphabetical heading 'Bridge' case summaries organised under sub-headings such as 'Disrepair of', 'One-lane', 'Raised section' and 'Stopping on' to name just a few of the sub-headings. If your case involves an accident with animals, the heading 'Animals' contains 15 sub-headings including 'Cows (crossing road)', 'Fencing (standard of care)', 'Kangaroos' and 'Passing animals at roadside'. The heading 'Seat belts', with its 22 sub-headings, including 'Absence of', 'Evidential issues', 'Exemptions from wearing', 'Ill-fitting', 'Pregnancy' and 'Unbuckling for safety reasons', demonstrates not only the depth of this publication, but also the likelihood you will quickly find precedents not so easily found.
»
Civil Liability Acts & other motor and traffic legislation
The Australian Civil Liability Acts, and other legislation relevant to motor and traffic law, are also extensively annotated with case summaries and helpful interpretative judicial remarks. They can be conveniently found under the alphabetical heading of each state or territory. The e-version also has direct hyperlinks to the full text of the legislation.
Sentencing
The criminal aspects of motor and traffic law, especially sentencing for traffic offences, comprise about 25% of the material in the service. Comparative cases are easily found under annotations to each state* or territory's criminal road traffic legislation. The Australian Road Rules are also annotated. See the product page on Kidd's Traffic Law (Criminal) for more detail about the criminal side of this product.  *Note, however, Victoria is not covered.
Contact us at kiddlrs@slingshot.co.nz for an up-to-date product preview and you will see why this publication needs to be in every law library, especially the libraries of every:
Motor accident and criminal lawyer
Motoring body
Traffic authority
View Product Preview
Given that the duties (as they pertain to motor and traffic law) of councils, employers, police officers, road authorities, schools and truck drivers etc, are also extensively canvassed in the included cases, Kidd's Traffic Law will be of great benefit to many besides motor accident and criminal lawyers.
Articles
Journal articles are also included and indexed under appropriate headings.
Advantages of E-version
Having access to the full decisions and legislation at the press of a button saves valuable time. The user will find the search system of the e-version the easiest and most efficient they've ever used. Mastering it takes less than five minutes training and such training can be done over the phone.
Updates and Pricing
The e-product is updated quarterly for $575 p.a.. Weekly e-updates are included if required. The product can also be purchased as a one-off product. Email us at kiddlrs@slingshot.co.nz for pricing of one-off purchases.
Contact the author directly at kiddlrs@slingshot.co.nz
E-access will be granted immediately and an invoice sent with 28 days to pay.